QBUD is committed to providing local artists the opportunity to showcase their masterpieces in our retail store. Any local artist can apply for a chance to get their work featured.
Graphic designers
Photographers
Painters
Sculptors
Illustrators
We accept submissions for exhibition on monthly basis. All exhibition proposals are reviewed on an on-going basis by the ownership.
Use the form below to apply!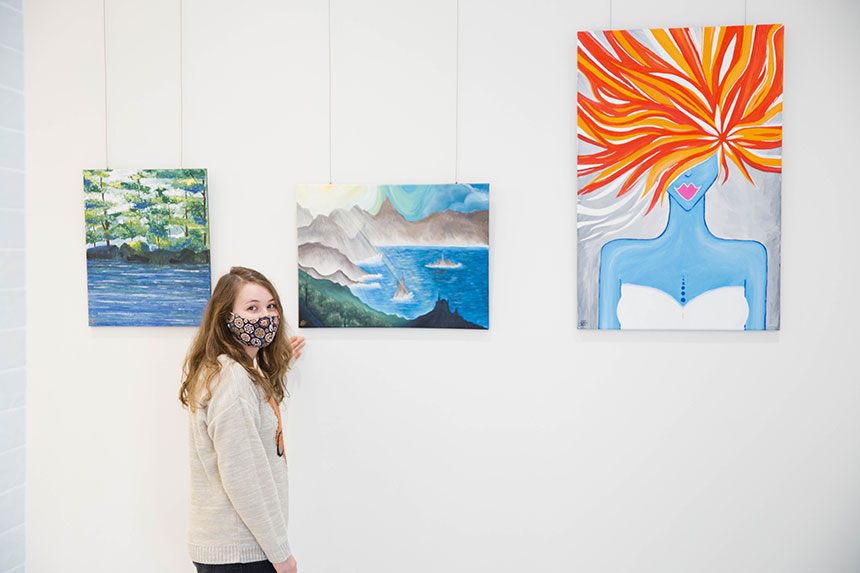 April Reilly, The Art Weasel
April Reilly is a local, emerging artist known for her vibrant colours, soft glows and bold lines. After years of pursuing a career in science she has decided to follow her passion as an artist. April works mainly in acrylics and has shipped paintings across Canada. Her works have been compared to the likings of famous Canadian artists such as Emily Carr and The Group of Seven.
"I am excited to meet other members of the Guelph art community. I am a freelance artist with a wild imagination. My paintings inspire the mind and stir the soul. I believe art is a relaxing way to express oneself. Why weasels, you say? These little creatures are fun, playful and full of life much like my art! I hope you enjoy my work. Cheers!" – April Reilly, The Art Weasel
The Art Weasel
https://www.facebook.com/TheArtWeasel
https://theartweasel.wixsite.com/april